News
Van Dam Maintenance & Repair exclusive agent for CBG Systems in Europe
CBG Systems and Van Dam Maintenance & Repair are happy to announce that they have recently entered into an exclusive agency agreement for sales and services of the CBG Systems products in Europe.
CBG Systems offer a range of advanced structural fire protection (SFP) systems specifically designed for weight sensitive High Speed Craft (HSC). Over the years CBG Systems has developed unique panelized structural fire protection systems which offer superior performance, for reduced weight. Van Dam Maintenance & Repair's sister company Van Dam offers fire and blast-resistant doors, walls and windows for the offshore, shipping and onshore oil & gas market and has a broad network, delivering to a variety of customers in Europe and throughout the world.
Both companies recognized each other's strengths, since both are operating in niche markets with high-end products, have their own R&D department, engineering capabilities and a lot of knowledge when it comes to passive fire protection. With Van Dam Maintenance & Repair the products of CBG Systems have an European agent and installer, with the ability to maintain the systems compliance, integrity and complete life-cycle support.
About Van Dam B.V.
Van Dam is world leader in the engineering and manufacturing of fire and blast protective
products and solutions to protect personnel and critical equipment. With 110 years of
experience, offices and production facilities worldwide and products that comply with
the highest regulations and standards in the market, Van Dam is strongly positioned in the oil & gas
market, offshore wind market and infra & defense market.
Van Dam Maintenance & Repair B.V. is part of Groupe Gorgé S.A. (listed on the Euronext Paris Stock exchange), a leading independent engineering group.  The Group's activities are focused on the fast growing technological niche market in the nuclear, defense and aerospace industry.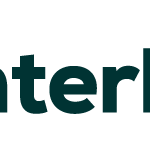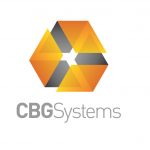 Van Dam Maintenance & Repair                                                CBG Systems
Gerard van Bochove                                                                       Javier Herbon
Manager Maintenance & Repair                                                 Managing Director
G.vanBochove@Van-Dam.nl                                                       JHerbon@CBGSystems.com
Plaza 16                                                                                             9 Bender Drive, Derwent Park 7009
4782 SK Moerdijk                                                                           Hobart, Tasmania
The Netherlands                                                                              Australia
www.van-dam.nl/maintenance-repair                                       www.cbgsystems.com
P: +31 167 529699                                                                           P: +61 3 6272 6105
F: +31 167 529601                                                                            F: +61 3 6273 1716